News
A Conversation with Steve Drizin and Laura Nirider on "Making a Murderer"
March 01, 2016
Northwestern Pritzker School of Law will be hosting a panel, "Brendan Dassey: A True Story of False Confession," on Wednesday, April 6 at 6:30pm with Drizin, Nirider, and other experts in false confessions. Please visit the event page for more information and to register.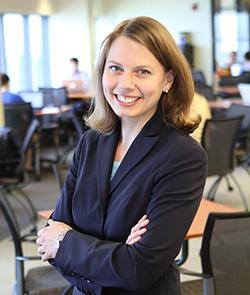 In December 2015, Netflix debuted Making a Murderer, a 10-part documentary series about Steven Avery, a Wisconsin man convicted of sexual assault in 1985, only to be exonerated by DNA evidence and released in 2003. In 2005, while he had a $36 million civil lawsuit pending against county and law enforcement leaders, he was arrested for the murder of a 25-year-old woman last seen on his property.
During the course of the investigation, Avery's then-16-year-old nephew Brendan Dassey was also charged with being a party to first-degree intentional homicide, mutilation of a corpse and first-degree sexual assault. Avery and Dassey were found guilty, in separate trials, in 2007.
The Bluhm Legal Clinic's Center on Wrongful Convictions of Youth took up Dassey's case in 2008. Professors Steven Drizin, Laura Nirider, and Thomas Geraghty have represented Brendan through his appeals process and feature prominently in Episode 10 of the documentary.
We spoke to Northwestern Clinical Law professors Steve Drizin ('86) and Laura Nirider ('08) about the current status of Dassey's case and their reaction to the series.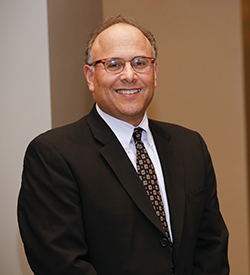 How did Brendan's case come to you and how did you decide to take it on?
Steven Drizin: In October 2007, I was approached by several criminal and juvenile defense lawyers from Wisconsin who asked me if I would represent Brendan Dassey pro bono in his appeal. They came to me because I had worked on both juvenile justice and wrongful convictions cases and had particular experience working on false confession cases. I agreed to take the case and began to build a team to assist me. That team grew to include Laura Nirider, Josh Tepfer, Tom Geraghty and Robert Dvorak, a criminal defense attorney from Milwaukee, and a number of law students over the years.
I agreed to consider the case because I respected the people who asked me to take the case, but as I dug deeper, I felt that the Center could help Brendan and thought it would be a good case for Northwestern's students to work on. After I met Brendan, I knew I had no choice but to take the case.
Over the years, Laura Nirider, who stayed with the case while at Sidley and Austin, LLP, and who I eventually hired to come work with me and Josh at our new project—the Center on Wrongful Convictions of Youth— has gradually assumed the role of lead lawyer.
We saw [Clinic Director] Tom Geraghty appear briefly in the series as well. What was his role in the case?
SD: Tom is the most-experienced trial lawyer on the team. Once I knew we were going to have an evidentiary hearing [in Manitowoc County in 2010], I asked Tom to join the team. Viewers get a glimpse of his textbook cross-examination techniques in Episode 10.
Where does Brendan's case stand now, and what are the next steps?
Laura Nirider: We have filed a petition for a writ of habeas corpus in federal court. In that petition, we are asking the federal court to review the way the Wisconsin state courts handled Brendan's case. In particular, we're asking it to examine whether Brendan's Fifth Amendment right against self-incrimination was violated by the admission of his initial confession to police, which we believe was coerced. We are also asking the federal court to examine whether Brendan's Sixth Amendment right to counsel was abridged by the actions of his pre-trial defense attorney, Len Kachinsky, who—we argue—worked with his investigator to force Brendan to falsely confess a second time and then served him up to the State of Wisconsin.
You've spoken before about how improper interrogation techniques elicit false confessions, and the videos of Brendan's interrogations provide a pretty clear example of that. What can law enforcement learn from this, and what are better practices?
LN: The most important lesson from Making a Murderer, in my view, is that juvenile false confessions are a real problem with terrible consequences for the justice system. Fortunately, there are resources out there that can help law enforcement learn how to avoid false confessions. The International Association of Chiefs of Police has published an excellent protocol on how to question children while reducing the risk that they falsely confess. Its recommendations include involving a parent or, better yet, an attorney in the interrogation process; avoiding psychologically coercive tactics like implied promises of leniency and deception; and taking care not to disclose any facts about the crime to the child during the interrogation.
Have you watched the whole series yet? What was your overall reaction?
SD: I actually saw the film a few days before it was released. I binge-watched it late in the evening while and finished it in two days. The film left me reeling. My immediate reaction was to tell everyone I knew that they had to watch the film.
LN: Yes, I've watched the whole series. Frankly, parts of it were hard to watch, though of course I had seen most of the footage previously; it's always hard to watch someone as gentle and kind as Brendan suffer as he did. My reaction was deep gratitude that Brendan's story had finally been told in a way that would connect with so many viewers.
Making a Murderer has been hugely popular. What do you hope a wide audience will take from it?
LN: The first lesson of Making a Murderer, in my view, is that false confessions are a reality. I hope that when someone who has watched Making a Murderer is called to serve on a jury, and when that person hears that the defendant confessed, I hope he or she doesn't immediately assume that the defendant is guilty. Just because someone confessed does not automatically mean that he or she is guilty. Period. And Brendan, sadly, is the poster child for that reality.
How, if at all, do you think the publicity will affect Brendan's case?
LN: In the world of wrongful convictions, context is everything. Before this series came out, Brendan was largely forgotten—or, when he was remembered, it was as a murderer. Now, finally, people are beginning to understand that the truth is quite different. That shift, alone, is invaluable.