News
Howard Tullman (JD '70) to Address Law School Class of 2016
March 25, 2016
Howard A. Tullman, chief executive officer of 1871, will deliver the main convocation address at Northwestern Pritzker School of Law, his alma mater, at 1:30 p.m. Friday, May 13, at the Chicago Theatre, 175 N. State St., in Chicago.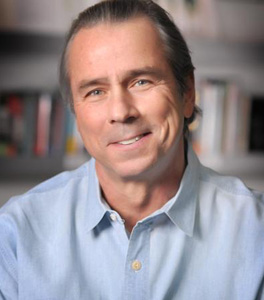 Tullman, a member of the Law School's class of 1970 and a 1967 graduate of Northwestern University's Weinberg College of Arts and Sciences, heads up 1871, Chicago's world-renowned mega-incubator for tech startups, which provides entrepreneurs with the space, the opportunity, the network and the other resources needed to build successful new businesses.
A technologist, venture capitalist, educator and serial entrepreneur, he has started more than a dozen businesses and has more than 50 years of start-up, emerging technology, and turn-around experience in a wide variety of fields. His work on behalf of the city of Chicago has resulted in the creation of thousands of new jobs, new educational programs for children, and improved technology classes in Chicago's schools. He is responsible for the remarkable turnaround and Chicago relocation of Kendall College, and he co-founded Tribeca Flashpoint College, which gives students the opportunity to learn existing and emerging technology in the media, arts, and communications fields.
Before turning to entrepreneurship, he practiced law for 10 years, specializing in class action litigation and Chapter 11 bankruptcy cases. He is a life member of the Northwestern Law Board and the 2008 winner of the Donald Pritzker Entrepreneurship Law Center's 2008 Distinguished Entrepreneur Award.


Visit the Convocation page for information regarding graduation week events.