News
Professor Richard Susskind to Speak on Technology and the Legal Profession at Northwestern Law
November 02, 2016
Northwestern Pritzker School of Law's Center for Practice Engagement and Innovation (CPEI) is excited to welcome world-renowned thought leader and author Richard Susskind for a series of exciting events on November 22 and 23.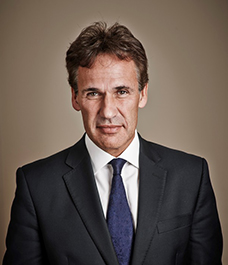 Professor Richard Susskind OBE is an author, speaker, and independent adviser to major professional firms and to national governments. His main area of expertise is the future of professional service and, in particular, the way in which information technology and the Internet are changing the work of lawyers. Mr. Susskind has focused on legal technology for over 30 years. His most recent publications include The Future of the Professions (2015), Tomorrow's Lawyer's (2013) and The End of Lawyers? Rethinking the Nature of Legal Services (2008).
On Tuesday, November 22, Professor Susskind will give a lecture on his most recent book, The Future of the Professions, at noon in Rubloff 150. Books will be available for purchase and signing. On Wednesday, November 23, Dean Rodriguez will host a discussion with Professor Susskind at noon in Rubloff 150. Both events are free and open to the public but require RSVP.
CPEI is an incubator for legal education innovation, working to ensure Northwestern Law students are best prepared to engage the practice of law at a time of fundamental change and dynamic evolution in the profession.