News
Cass Sunstein Will Give Lectures on 'Divided States of America' for Rosenthal Series, January 18-19 and March 3
January 01, 2017
Northwestern Pritzker School of Law is proud to welcome Professor Cass R. Sunstein as the speaker for the 2017 Julius Rosenthal Foundation Lecture Series, January 18-19 and March 3, 2017.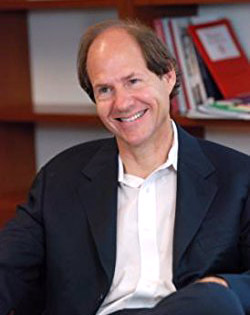 The "Divided States of America" lectures will address sources of division and polarization in the United States—why we fragment on issues of fact and value in both law and politics and what can be done about it.
Sunstein is the Robert Walmsley University Professor at Harvard Law School and is regarded as one of the country's most influential legal scholars. His main work is in the fields of constitutional law, administrative law, environmental law, and law and behavioral economics. At Harvard, Sunstein founded and now directs the Program on Behavioral Economics and Public Policy. From 2009 to 2012, he was administrator of the White House Office of Information and Regulatory Affairs.
Previously, he taught at University of Chicago Law School as the Karl N. Llewellyn Distinguished Service Professor of Jurisprudence, and clerked for Supreme Court Justice Thurgood Marshall. He holds an AB from Harvard College and a JD from Harvard Law School.
The three lectures in the series are:
"Whose Facts?": Wednesday, January 18, 1:30-2:30 p.m.
Levy Mayer, Lincoln Hall
"Whose Values?": Thursday, January 19, 12-1 p.m.
Levy Mayer, Lincoln Hall
"American Cures for American Diseases": Friday, March 3, 12-1 p.m.
Rubloff Building, RB150 (Aspen Hall)
All three events are free and open to the public.
The Julius Rosenthal Foundation was established in 1919 in memory of Julius Rosenthal (1827-1905), an eminent and beloved member of the Chicago Bar. One of the principal programs supported by the foundation is the Rosenthal Lecture Series, which has assumed a preeminent position among distinguished lecture programs in the legal world. Publication of the lectures has made a notable contribution to legal literature and scholarship for more than 70 years.