News
U.S. Commodity Futures Trading Commissioner Sharon Bowen (JD, MBA '82) to Deliver Brodsky Lecture
January 24, 2017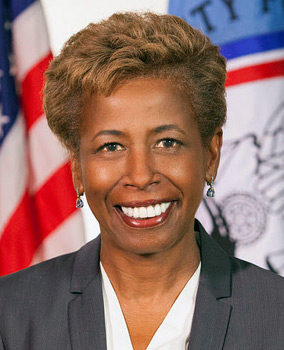 Northwestern Pritzker School of Law is thrilled to welcome Sharon Y. Bowen (JD '82, MBA '82), U.S. Commodity Futures Trading Commissioner, for the 2017 Brodsky Family Northwestern JD-MBA Lecture on Monday, February 13. Bowen's lecture, "Undercurrents of Disruption to Our Markets and Societies: How We Can Respond," will be followed by a Q and A session with Paul A. Meister, (JD '87), vice chairman and managing director at Grosvenor Capital Management, L.P.

The last year has seen a host of surprising, even unforeseen events. From Brexit through the impeachment of Brazil's president and now the election of Donald Trump as President of the United States, many previously unexpected events are coming to pass. And with major elections looming in France and Germany and continuing economic growth questions across much of the world, 2017 may have its share of surprising and disruptive events as well.

As a result, people are rightfully asking what all these disruptive events mean for markets, regulation, and even society. In her keynote address, Bowen will lay out her thinking on the primary trends that may be driving some of these events, including technological and economic changes. She will discuss what these events mean for regulators, but also what steps might be taken to address some of the causes of these shifts in a way that is beneficial for industry, investors, consumers, and all citizens.
Bowen began her five-year term at the Commodity Futures Trading Commission (CFTC) in 2014. She was previously appointed by President Obama and confirmed by the U.S. Senate to serve as vice chair of the Securities Investor Protection Corporation. Prior to her appointment to the CFTC, Bowen was a partner in the New York office of Latham & Watkins LLP. Her broad and diverse corporate and transactional practice of almost 32 years began in 1982 when she started her career as an associate at Davis Polk & Wardwell. She joined Latham as a senior corporate associate in the summer of 1988 and became a partner January 1991.
The Brodsky Family JD-MBA Lecture Series was established by William and Joan Brodsky to honor their family: Michael Brodsky and Aleta Margolis; Stephen and Elizabeth Brodsky; and Jonathan and Lena Brodsky. Please register to attend the lecture on the Law Alumni website.