News
Celebrating International Women's Day
March 07, 2017
International Women's Day on Wednesday, March 8th celebrates the social, economic, cultural, and political achievements of women. Northwestern Law is thrilled to take part by featuring inspiring stories from twelve women within our community through the #NLawProud campaign. #NLawProud is dedicated to telling stories from all reaches of our community and we invite you to get to know these incredible students, faculty, and alumnae on Facebook and Instagram.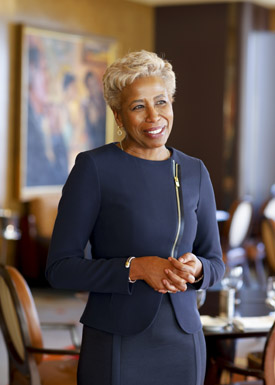 "My career has always been in the financial world and it's traditionally, predominantly been men, and predominately white men. There was a time when I was the youngest and the only person of color in the room. I always tell younger women, don't look at the numbers. If you look at the numbers, you will be very discouraged. I didn't let it bother me. We're typically our biggest critics, so the standard I set for myself is way higher than anyone else could have set for me."
— Sharon Bowen (JD-MBA '82), Commissioner of the U.S. Commodity Futures Trading Commission
Northwestern Law is proud of all the women in our community and is dedicated to an inclusive and gender-equal world. Visibility, awareness, and recognition help drive positive change for women everywhere. Please follow #NLawProud for more Northwestern Law stories.