News
Northwestern Law Launches Suite of Spring 2018 Law-Tech Offerings
March 09, 2018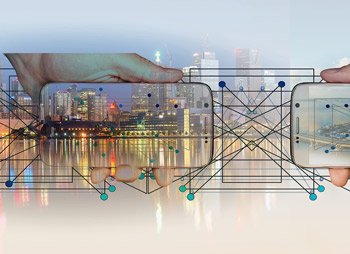 This Spring, Northwestern Pritzker School of Law will launch "Navigating the Future of Law," a series of events focused on how technology is changing legal services. These events, which are open to the entire Northwestern Law community, offer students, faculty and alumni an opportunity to hear from the business leaders, technologists, design thinkers, educators and attorneys who are changing the global legal landscape.
March 20: Q&A with Margaret Hagan, Director of Stanford's Legal Design Lab and lecturer at Stanford Institute of Design, led by Dean Daniel B. Rodriguez
12-1 pm, Rubloff 150
April 3: "Unbinding Precedent: Trendsetters Who are Transforming Legal Practice with Technology," moderated by Dean Daniel B. Rodriguez
12-1 pm, Rubloff 150, lunch will be provided
Speakers:
Andrew Baker, VP and Global Head of Services at LexPredict.
Nicholas Long, partner at Reed Smith heading up their new legal technology associate program
Pamela Morgan, CEO of Third Key Solutions, a bitcoin and blockchain consulting firm.
Amani Smathers, legal solutions architect at Davis Wright Tremaine – de Novo. "Legal Solutions Architect" is the common title for the legal process engineers.
April 6: Northwestern Journal of Technology and Intellectual Property Annual Symposium
9:30-3 pm, Lowden Hall
May 3-4: Beyond Our Borders, a Global Legal Innovation Summit
Rubloff 150
Speakers:
Andrew Arruda, CEO and Cofounder, ROSS Intelligence, San Francisco
Eva Bruch, Founder of AlterWork, an organization of legal professionals and startups focused on developing a culture of innovation, Barcelona, Spain
Mark Cohen, CEO, Legal Mosaic and Distinguished Fellow, Center for Practice Engagement and Innovation, Northwestern Pritzker School of Law, Washington, D.C. / Chicago
John Fernandez, US Chief Innovation Officer and Partner, Dentons & Global Chair, NextLaw Labs, Washington, D.C.
Markus Hartung, Attorney and Director, Bucerius Center on the Legal Profession, Hamburg/Berlin, Germany
Iohann Le Frapper, General Counsel, Pierre Fabre Group and member of the Global Board of the Association of Corporate Counsel, Paris, France
Crispin Passmore, Executive Director, Solicitors Regulatory Authority (SRA) London, England
Joek Peters, Founder and CEO, Legal Business World, The Hague, Netherlands
Daniel Rodriguez, Dean, Northwestern Pritzker School of Law, Chicago
Laura van Wyngaarden, Co-Founder, Diligen, a machine learning powered project management platform for legal contract review, Toronto, Canada
These Spring events are in addition to the Law School's ongoing offerings in the law-tech space, including the MSL-DPELC speaker series, TEaCH Law events, and more.