2020 Global Jurist of the Year

JUSTICE MUMBI NGUGI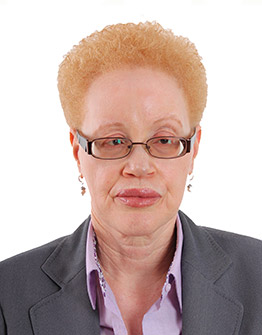 Justice Mumbi Ngugi
Northwestern Pritzker School of Law's Center for International Human Rights Announces with great pleasure that Justice Mumbi Ngugi will receive the Center's Global Jurist of the Year Award on February 16, 2021. The Global Jurist of the Year Award will be given to Justice Ngugi during a webinar to be held on February 16, 2021 at noon. During that webinar, Justice Ngugi will be interviewed by her friend, Judge Ann Williams (7th Cir. Ret.) regarding the Justice's courageous life-long commitment to the human rights of women, marginalized populations, and to diversity, equity, and inclusion. 
The webinar will be open to all members of the Northwestern University community, including faculty, students, and alumni, as well as to the Center's many friends and colleagues around the world. Justice Ngugi will also be available to meet via zoom with members of the Northwestern community on February 18, 2021.
Northwestern University announcement
Short Biography of Justice Mumbi Ngugi
Mumbi Ngugi is a Judge of the High Court of Kenya serving in the Anti-corruption and Economic Crimes Division of the High Court.
Prior to her present posting, Justice Ngugi served as the Presiding Judge, High Court of Kenya at Kericho and in the Constitutional and Human Rights Division in Nairobi. She has in the last nine years been involved in the emerging human rights jurisprudence in Kenya, particularly in relation to the social economic rights guaranteed in the Constitution of Kenya, 2010.
Justice Ngugi is a long term advocate of human rights in Kenya. She has been involved in advocacy work for the rights of women and children, as well as the housing rights of the urban poor. She has also been a prominent activist for the rights of persons with albinism in Kenya.
Prior to her appointment to the Bench, Justice Ngugi was a prolific writer and researcher on human rights issues and was, for six years, the lead researcher and compiler of the Kenya Human Rights Commission Bi-annual Human Rights Report. She was also a long-term columnist for Kenya's leading newspapers, the Sunday Nation and The Standard on social and legal issues. She also engaged in private practice for 17 years. Her practice involved primarily civil litigation and family law.
Justice Ngugi holds a Bachelor of Laws Degree (LLB) from the University of Nairobi and a Master of Laws (LLM) in Commercial and Corporate Law from the London School of Economics, University of London.
Justice Ngugi was the recipient of the 2013 International Commission of Jurists-Kenya (ICJ-K) Jurist of the Year Award, the Brand Kenya Ambassador Award in 2013, the Law Society of Kenya Distinguished Service Award 2017, the C.B. Madan Award 2018 and the Transparency International Judicial Integrity Award 2019.
Justice Ngugi is also a member of the Africa Regional Judges Forum (ARJF) on HIV-Aids and chairs the ARJF Steering Committee on Judicial Education.