Carolyn and Alex Paul Donate $1.2 Million to Northwestern Law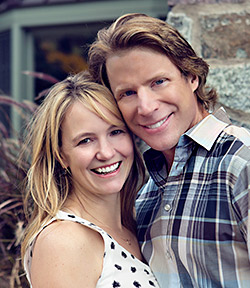 Carolyn and Alex Paul
Carolyn and Alex Paul (JD '00), together with Judi Paul ('92 P, '00 P) have made a generous $1.2 million gift to Northwestern Pritzker School of Law. The donation provides unrestricted support to the Law School Annual Fund and also builds upon the Alexander Frederick Paul Law Scholarship, established in 2000, which provides need-based support to law students. 
"This gift reflects a shared commitment by the Paul family and the Law School to ensuring that educational opportunity is not denied because of financial need. It will allow Northwestern Law to continue to recruit the most talented and qualified students regardless of background. We are so grateful to Alex, Carolyn and Judi for this gift that will truly change lives and strengthen our community," Dean Kimberly Yuracko said.  
The Pauls' gift bolsters the Motion to Lead Campaign, the most ambitious fundraising campaign in the Law School's history. Their gift aligns with the primary campaign goal of addressing the serious issue of student debt, and underpins the remaining goals through the flexibility of unrestricted support. 
Mr. Paul manages Harrison & Held LLP's office in Boulder, Colorado, servicing the firm's clientele in the West.  He focuses on trust and estate planning, asset management and diversification, charitable giving, and business, technology and litigation issues working with individual and corporate clients. Mr. Paul is also the founder and CEO of Peregrine Global Advisors, a financial and trust company manager in Boulder, Colorado. 
Additionally, Mr. Paul helped found LENA, an operating nonprofit dedicated to closing the gap in early childhood with innovative technology solutions. He serves as legal counsel for LENA, Treasurer/Director on the LENA board, and serves on the Northwestern Pritzker School of Law Board. 
"Ultimately, our dream is to create a more just society, one where opportunity is not defined by whether someone had the good fortune to be born into the right situation. Together, we believe that we can spark change by building off the efforts of everyone here at NU Law," Mr. Paul said.
September, 2018